Who wouldn't like to buy their flight ticket at a cheap price? Virtually everybody. Opportunity windows are open for people to grab hold of cheap flight tickets purchase rates. But searching for these cheap offers can be very frustrating if you don't know where to check. This article is full of tips to help you get cheap flight tickets.
BE READY TO BE FLEXIBLE.
To find a cheap flight, you need to be flexible with the days you will chose to travel. Here is an illustration to help; the most expensive time to buy your ticket is when a lot of people are doing the same too, during festivities like Thanksgiving. In this case, you might have your mind set on buying your ticket some days before Thanksgiving, which will not be to your advantage at all. The cheapest deals for thanksgiving are usually the week before. So therefore, in your bid to get cheap flight tickets, you have to be ready to bend your movement schedule to when it favors you.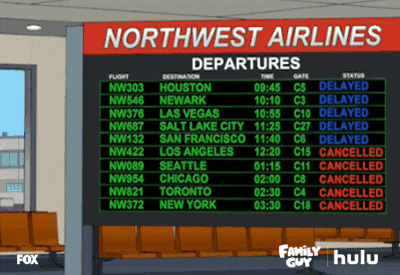 TIME.
The time of your flight can determine whether you will be paying higher or lower too. It is very advisable to either depart very early in the morning (around 5am – 7am) or late in the night, after 8pm. The reason for this is because, in the early hours or late hours, the flight ticket are cheaper than the busier period of 8am – 10am in the morning, and after work and school hours (5pm – 7pm) in the evening. In addition, you have a great chance of not being delayed, if you leave early.
SIGN UP FOR FARE UPDATES AND NEWSLETTERS.
If you do not want to be checking all the time for reduce fare rates, you can get fare rates alerts by signing up with sites likes Google Flights, Farecompare.com, Kayak etc.
Also, to ensure the special deals don't pass you buy, you should sign up to as many newsletters as you can. From airlines to hotels, car rentals, cruise lines etc you find them all useful at the long run.
TALK TO AN AIRLINE REPRESENTATIVE.
You never can tell, talking to an airline representative might pay off. You are conversing with the person physically, they can check through partner airlines and alternate cities for you much quicker. Its sounds like a nice idea too.
TRY CONSULTING A TRAVEL AGENT.
If you don't want to be expending time and energy on search for cheap deals, try reaching out to a travel agent, who will, mind you, be paid. Travel agents can be very resourceful too.
ENJOY THE STUDENT DISCOUNTS.
Various businesses give students special treatments, and it is not an exception in the aviation sector. There are lots of discounted offers specially made available for students. Students discounts can go as high as 30% off.
COMPARE AND CONTRAST.
You can also carry out a survey by yourself on your local flight carriers, by comparing their tickets rates and determining which of them is the cheapest to purchase from.
I believe you would have seen new tips on how to find cheap flight tickets, which you hadn't heard about before. Each of these tips will greatly help you find the best flight ticket deals possible, and save you a lot of money.