Paintings around the world are generally believed to be priceless. You would be amazed to find out that some artworks are priced as high as USD $200million in 2018. Why are these paintings costly anyway?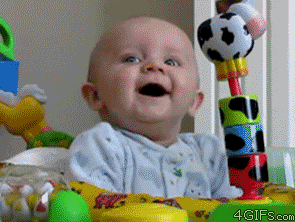 The reason why paintings are priceless is a fusion of different factors. The artist name is a major influence on the price tag of a painting. A famous artist like Picasso or Leonardo da Vinci attracts a lot of rich bidders because hey, who doesn't want a Picasso masterpiece anyway? Apart from the famous name, the quality, tools and time period are also reasons why these paintings are costly.
It is actually tasking for famous artists to put a price tag on their beautiful artworks; be that as it may, famous paintings are sold and bought at regular intervals which in turn causes increase in art prices every now and then.
Lets check out some of the world's most expensive paintings, both classical and latest works of art that are generally accepted to be the best paintings of all time.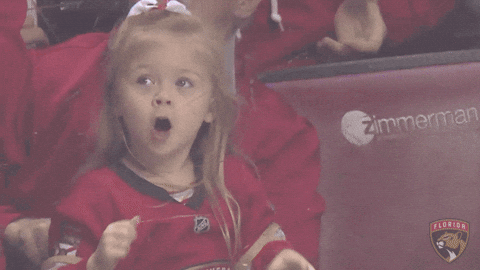 10.  No. 5, 1948 by Jackson Pollock [Worth: USD $164 Million]

No. 5, 1948 is an artwork you might find puzzling since all you would see is a smear of different colors that looks meaningless. The classical artwork known as drip painting was sold in 2006 for USD $140 million(USD $164 million today). It is made of Natural lines with beads of red, yellow, blue and dim paint in different shades. It was sold by the rich entertainer David Geffen to help him buy Los Angeles Times.
9. Nu Couché by Amedeo Modigliani [Worth: USD $170.4 Million]
Nu Couche, literally meaning reclining nude is a standout amongst the most costly works of art ever. The masterpiece created in 1918 shows a naked lady lying in the midst of a dark red background. It was sold in 2015 to Lui Yiqian, the Asian billionaire who owns 2 museums in china.
8. Les Femmes D'Alger (Version 'O') by Pablo Picasso [Worth: USD $179.3 Million]
Picasso's Les femmes d'Alger Version O is now the most expensive artwork ever sold at auction http://t.co/0dXOPvZhdS pic.twitter.com/VYzRX7Iz32

— CNN Business (@CNNBusiness) May 12, 2015
Pablo Picasso is a popular artist in the industry with a flair for switching painting styles and re-inventing himself. The art reveals a colorful display of geometric shapes and angles inspired by the Orientalist painting The Women of Algiers in their Apartment by Eugene Delacroix. This particular painting is its 15th version called Version 'O' which is rumored to have been sold to a previous prime minister of Qatar.
7.  Portrait of Marten Soolmans and Portrait of Oopjen Coppit by Rembrant [Worth: USD $180 Million]
This a unique classical art painted way back in 1634 by Rembrant. It is painting showing a couple which is sold and displayed together. It was sold by the famous business clan – Rothschild Family separately to two museums in two different countries. The 2 museums take turns to showcase these arts together anytime its necessary.
6. No. 6 (Violet, Green and Red) by Mark Rothko [Worth: USD $186 Million]
Mark Rothko
No. 6
Violet Green and Red
1951#nyavantgarde#rothko pic.twitter.com/5yD8Qf5lep

— Stefano Pesce (@stefano_pesce) October 22, 2017
This art was Painted by Mark Rothko. the unique work No 6. (Violet, Green and Red) secretly sold in 2014 for $186 million USD, setting a record high for the craftsman while all the while making it one of the most beautiful paintings of all time.
5 .  Number 17A by Jackson Pollock [Worth: USD $200 Million]
Painted in 1948, this staggering drip art, just like Jackson Pollock highlights an assortment of striking hues, for example, yellow, red, orange blue, alongside some white and dark sprinkled about.
4 . The Card Players by Paul Cezanne [Worth: USD $250 Million]
The Card Players #postimpressionism #paulcezanne pic.twitter.com/blf9PmnsHF

— Paul Cezanne (@cezanneart) January 13, 2019
The Card Players created in 1892 is one of five beautiful artworks made in series delivered by Paul Cézanne all through his vocation. The dominant part of these artistic creations are housed in one of the world's famous museum like the Musée D'Orsay in Paris. It was sold in 2011 to a royal family of Qatar.
3 . Nafea Faa Ipoipo (When Will You Marry?) by Paul Gauguin [Worth: USD $300 Million]
This art shows two ladies sitting among a brilliant scene of gold, green and blue, the craftsmanship sold in 2015 out of a private deal for around $300 million USD, tying it with Interchange as the most costly work at any point sold.
2 .  Interchange by Willem de Kooning [Worth: USD $500 Million]
https://twitter.com/arthistoryfeed/status/788806833813200896
In 2015, Ken Griffin, a rich investor, acquired two artwork compositions from David Geffen for $500 million USD. One of the works of art was the 1955 painting by Willem de Kooning, Interchange. The cost of the art back then was $300 million USD which is worth USD $500 Million today.
1 – Mona Lisa by Leonardo da Vinci [Worth: USD $700 Million]
Mona Lisa is not only the most beautiful painting of all time but it is the most expensive. The famous painting was insured in 1962 for a whooping USD $100 million which is worth USD $700 million today. The artwork is the portrait of Lisa Gherardini, the wife of a Florentine merchant.
Sometimes , beautiful things cost  a fortune.
DON'T FORGET TO SUBSCRIBE WITH YOUR EMAIL BELOW AND GET MORE OF THIS EVERYDAY