Finding the perfect wardrobe essentials will prevent you from worrying about "not knowing what to wear." and "not having sufficient fund to change your wardrobe!" These essentials are perfect for every occasion and are fit to change of seasons.
Below are five wardrobe essentials that will save you time and effort, and work with your style.
A simple t-shirt
No closet is complete without a simple t-shirt. It can be scoop neck or V-neck and can be white, grey or black in colour.
This versatile piece can be worn with virtually anything; you can style it with a slip dress, a pair of jeans/shirt or fancy skirt.
A t-shirt can never be out of vogue and it looks great regardless of the age or body type. It can also be worn in all seasons!
A pair of sneakers
Sneakers are comfortable and fashionable, and they can be worn with several outfits and in all seasons.
They are life savers as opposed to sandals and high-heeled shoes that do not fit all daily scenarios. Use them to complement your jeans and mini-length gown. Your feet will thank you!
A pair of dark jeans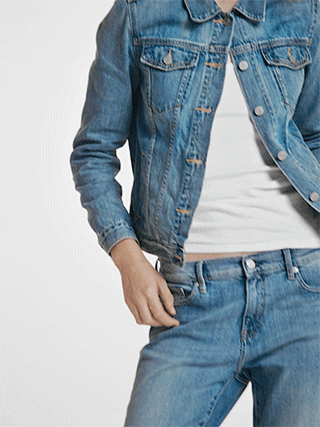 A nice pair of dark jeans will boost your confidence and accentuate your curves. Jeans are one of the wardrobe essentials because they can fit both casual and semi-formal events; such as dinner dates and night outs.
They are durable and can be worn for years. Dark jeans are definitely a Monday-Sunday outfit.
A black dress
A black dress can be worn at any occasion; black colour complements every figure and it can go with anything. It can be worn with or without a jacket, depending on the nature of the season.
Essential work bag
You'll need a work bag that will assist you both in and out of office, for carrying your notebooks, laptop, chargers, and also for shopping!
Also, you'll want to choose a bag that can complement a number of your clothing. This will assist you in your day-to-day activities.