Shoes not only protect your feet, they also align your ankles, knees, back and feet. They improve your posture and correct your gait. Also, shoes are accessories that enhances your overall look and  make you look very fashionable.
It is very important to wear the right shoes and pair them appropriately with your outfit. You wouldn't want to spend an entire day putting on uncomfortable shoes.
These are the dos and don'ts of choosing your shoes.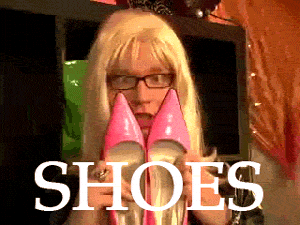 Dos
Pair your shoes with contrasting and complementing colours
Pair your dark dresses with dark coloured shoe and your light-coloured dress with a light shoe.
Invest in a good pair of shoes
Put the season into consideration when you're choosing your shoes.
For professional looks, go for brown, blue and black shoes.
Nudes should be worn with embellished dresses.
Don'ts
Do not combine your dark shoes with light-coloured outfits
Do not match from head to toe
Do not wear sparkly shoes over sparkly outfits
Do not wear suede or red colours with formals.
Do not choose a style over your comfort.
Now you know the dos and don'ts of choosing your shoes. This will be the perfect guide to wearing comfortable shoes and pairing them appropriately with your outfits!