Davido has a few things to say about the rumours that have surfaced of a fling between him and his baby mama Sophia Momodu while he was in Ghana.
The "fall" crooner took to his Instagram stories to explain why Sophia Momodu was with him during his private trip to Ghana.
He wrote: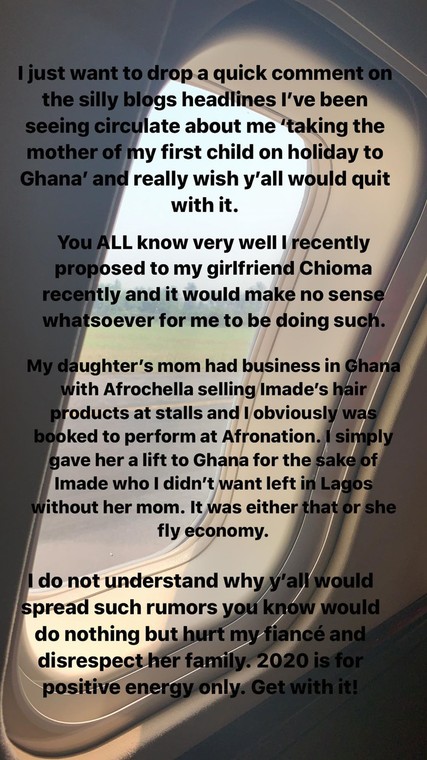 "I simply gave her a lift for the sake of Imade who I didn't want to be left in Lagos without her mom. I t was either that or she fly economy. I don't understand why you all would spread such rumours you know would do nothing but hurt my fiance and disrespect her family. 2020 is for positive energy. Get it with it," he wrote.
A few days before he shared this post on Instagram, he and Sophia were spotted with their daughter in Ghana. Immediately, rumours started spreading of an affair between them.
Do you think there is more to this whole saga? Let's hear from you below. Thanks for reading.