No matter how deeps a man is in love with you, If his mum disapproves the relationship the chances of you and your man tie the knot is very, very slim. When it comes to their mother, whether he was adopted or was born into the family, a man does not joke with his mother. A mother might tell her son she doesn't want him to marry a particular woman and in most cases, many men tend to listen to their mother and during the relationship they might start springing up with unusual behavior just for you to end the relationship. No matter how beautiful you are or what family you may come from your boyfriend mother holds the lip to your boyfriend from popping the question so when you have her sons heart, here the things you need to do to win her heart.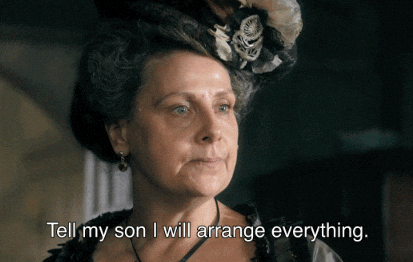 1. Dress appropriately
The way you dress is how you will be addressed. Whenever you are going to visit him, dress modestly, no heavy makeup and skimpy dresses. Make sure your clothes her clean and presentable. You don't necessarily need to wear bogus clothes or "Aunty Mary Amaka" skirt- those big long skit that rubs the ground. Jeans are good to wear, as long they are clean and not ripped.
2. Be polite and smile
"Good Afternoon" is not the way to greet your future mother-in-law. Greet her with the utmost respect by including "Ma" or "Mama" after every greeting. Also, make sure you protrude whenever you greet her, it gives her an impression you are from a good home.
3. Help her in the kitchen
When you visit your future mother-in-law don't just sit in the living room, go to the kitchen and give her a helping hand even if it is just a little thing of helping with the utensils or washing the dishes. Also if she says "My daughter it down and rest" Do not sit! I repeat never sit! Allow her to go to the kitchen and follow her. When you get there, if there is nothing to do, don't stand like a robot brings up a conversation and make her smile.
4. Give her some gifts
If you intend to win your future mother-in-law heart, do not go empty-handed when visiting her, even a bracelet or small foodstuff ill be highly appreciated.
5. Show her you are a devoted Christian/ Muslim
In a situation, you are about to have a meal with the family at the dining table, make sure you insist on praying. Also, if she sneezes say you are blessed or bless you ma. If he complains of headache, say You are healed in Jesus name. Same goes for the Muslim too, show her you are a devoted Muslim, always wear your hijab, it is essential.
6. Compliment her or any Item in the house
Tell her she looks beautiful in what she is wearing, you like her hairstyle or her the vase in the living room or wall art. Mothers like complement and when you do so show will be fond of you. Show her you care about her son Every mother wishes her son to be happy and well taken care of. Briefly, mention to her how happy you both her and tell her things you love about him.
DON'T FORGET TO SUBSCRIBE WITH YOUR EMAIL BELOW AND GET MORE OF THIS EVERYDAY