The world of entertainment is full of competition and a survival-of-the-fittest mentality. As a result, celebrity feuds are bound to happen. These feuds often take place between celebrities on par with each other. Other times, the fight may surprisingly be between celebs who have little or nothing to do with each other. Whatever the case may be, Nigerians have witnessed celebrity feud of various sorts over the years.
Here are some notable ones that rocked the media:
Wizkid vs Linda Ikeji 
Linda Ikeji is unarguably the most controversial blogger in Nigeria. She has feuded with many celebrities but one that stands out is her 2016 rivalry with Wizkid.
The blogger had written a post on her blog insinuating that Wizkid was being ejected from his Lekki house because he was unable to pay his rent. This prompted a reply from Wizkid who blasted Linda on her Instagram page. This was what he wrote: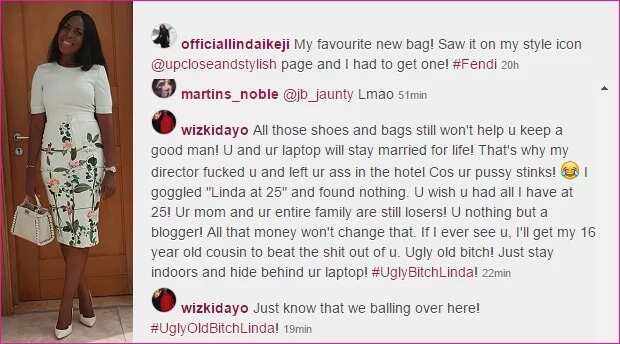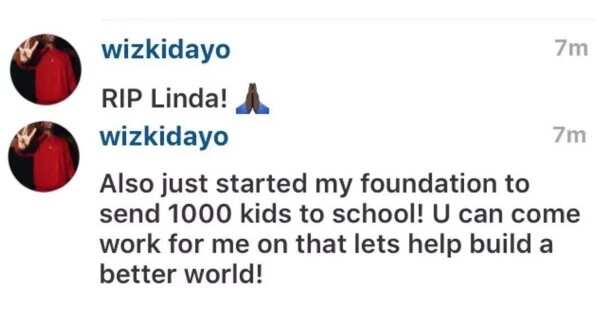 Of course, Linda was not going to let Wizkid have the last word too soon so she wrote a lengthy post on her blog refuting Wizkid's claims that she slept with his director. She also added that the musician's porsche automobile was on hire purchase.
The case ended with Linda reporting Wizkid to the police who invited him for questioning.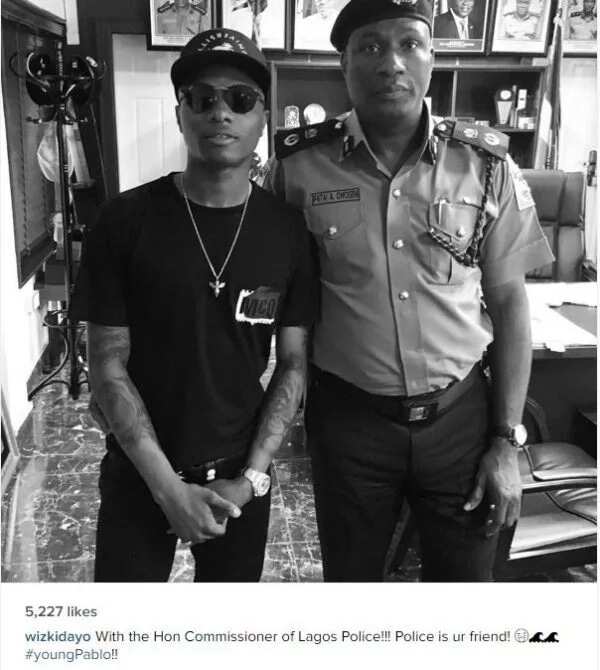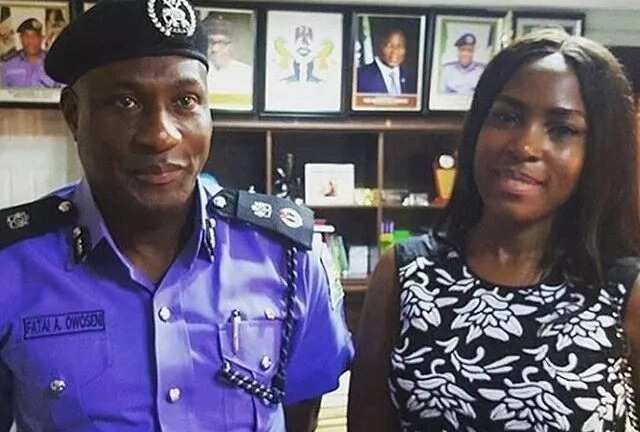 Don Jazzy vs Olamide
Before the Headies of 2015, no one would have expected that Don baba J and Baddosneh would get into a fight. But they did. And it was epic. It all started when Mavin's former star Reekado Banks was announced as the winner of the coveted "Next Rated" award at the headies.
This provoked Olamide who thought his artist Lil Kesh deserved the award. He marched to the stage, took the mic and said:
"Let's be honest, this award belongs to Lil Kesh, because Lil Kesh is our own Next Rated artist. F**k that shit!….

The streets ti take over. Every f**king single was a hit back to back. From lyrically to Shoki to Efejoku. Ko ni dafun Iya anybody"
He then dropped the mic and walked off the stage. Things only got more dramatic as Don Jazzy responded by saying: "Egbon Olamide, if you want the car, come and collect it." He said this in defence of his artist Reekado Banks who won the award.
After the event, Olamide took to Twitter to bash Don Jazzy. It didn't, however,  take long for the two artistes to reconcile.
Peter vs Paul 
The feud between Peter and Paul Okoye was one of the most emotional feuds to ever occur between two celebrities. Many fans couldn't understand why two brothers, twins for that matter, couldn't settle their differences amicably. Due to management disputes, the co-members of the now defunct Psquare duo, officially announced their split in 2017. Peter now operates with the stage name "Mr. P" while Paul has maintained his stage name "Rudeboy", with both musicians running solo careers.
Davido vs Wizkid 
The rivalry between Davido and Wizkid was a very dramatic one and had social media on fire for quite a long time. At some point, the two musicians allegedly went physical and things only got more heated. To the amazement of everyone, they eventually reconciled at the end of 2017 and performed at each other's concerts.
READ ALSO: 5 Common Couples Feuds and How They Can Be Resolved
MI vs Vector
The MI vs Vector saga is still ongoing at the moment and is one of the most dramatic feuds in the history of Nigerian music. Though both rappers seemed to be cool with each other when they first  emerged on the rap scene years ago, their relationship was short-lived and has transformed into a bitter feud which doesn't seem to be ending anytime soon.
From snide remarks to diss tracks, the two have gone at each other's throats in every way possible. The highlight of it all are the recent shots they've fired at each other via social media and diss tracks. With the recent release of MI's "The Viper" and Vector's "Judas The Rat", fans are curious to know where their seemingly unending beef is headed.
Which other celebrity feuds come to mind? Let us know in the comment section below.