Co-workers don't always get along with each other. The same goes for co-stars in Hollywood. These actors had so much chemistry on screen that no one would believe they didn't get along in real life. Thanks to their skill and technique, these actors were able to pull off the chemistry they had in screen.
Here 10 co-stars from film & TV who couldn't stand each other.
Jerome Lynn and Lena Headey 
Jerome Lynn and his co-star Lena Headey were not in speaking terms while on the set of Game of Thrones. This is probably why their characters Cersei and Bronn did not appear in many scenes together. According to rumours, the pair used to date way long before Game of Thrones but their relationship ended on a pretty bad note. This explains why we didn't see them in many scenes together. Irrespective of these rumours, the two of them have remained silent on the issues.
Nina Dobrev and Paul Wesley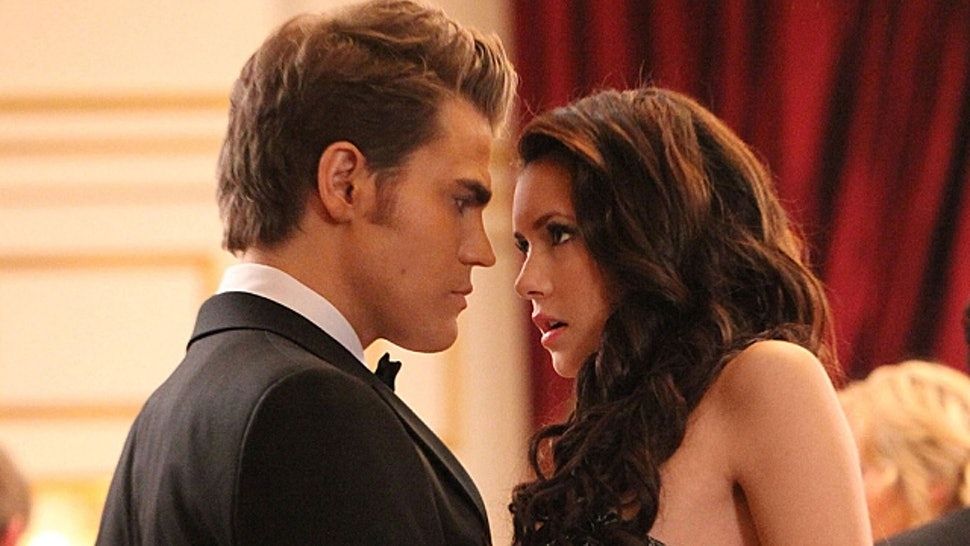 Anyone who watched "The Vampire Diaries" would agree that the characters Elena and Stefan had good chemistry while they were in love. Well, the actors who played these characters didn't get along so well in the first few months of filming "The Vampire Diaries". On an episode of the Directionally Challenged podcast, Nina Dobrev revealed that they both "despised" each other.
"Paul and I didn't get along at the beginning of the show, I respected Paul Wesley, I didn't like Paul Wesley."

"I remember everyone would walk up to me after the show aired and they'd be like, 'Are you and Paul dating in real life?'" Dobrev recalled. "Because everyone thought that we had such good chemistry."

"And we despised each other so much, that it read as love," Dobrev continued. "We really just didn't get along the first maybe five months of shooting." she said.
Though they started off on a bad note, the duo are now besties in real life.
Claire Danes & Leonardo DiCaprio
The only chemistry that Leonardo Dicaprio and his co-star Claire Danes seemed to have was while they were filming "Romeo+Juliet". The story goes that Danes found Dicaprio "very immature" due to how he pranked his costars and crewmembers. Dicaprio, on the other hand, found her too uptight.
READ ALSO: 5 Celebrities Who Have Undeniable Charisma
Patrick Swayze & Jennifer Grey
In his autobiography, "Dirty Dancing" star Patrick Swayze revealed some details about his tumultuous relationship with his co-star Jennifer Grey. He wrote:  "We did have a few moments of friction when we were tired or after a long day of shooting. She seemed particularly emotional, sometimes bursting into tears if someone criticized her. Other times, she slipped into silly moods, forcing us to do scenes over and over again when she'd start laughing."
Nicki Minaj & Mariah Carey
In 2013, Nicki Minaj and Mariah Carey were judges on the 12th season of "American Idol". From shade-throwing to almost getting physical, the two artistes were the highlights of the season. When asked what it was was like working with Nicki Minaj, Mariah Carey likened it to "working in hell with Satan."
Harrison Ford & Josh Hartnett
Ford and Hartnett were allegedly at loggerheads while filming "Hollywood Homicide" in 2003. Hartnett admitted that "there were times we would end up just sitting in the car when we were supposed to be doing a scene and neither of us would say anything for like an hour". At one point, Ford allegedly called Harnett a "punk" and Harnett retorted, calling Ford an "old fart",
Shia LaBeouf & Tom Hardy
While filming the 2012 film "Lawless", the two actors reportedly exchanged blows off camera. Hardy later confirmed the incidence, saying that LaBeouf knocked him out behind the scenes. When asked about the incidence, LaBeouf insisted that it was all part of the "brotherly love" they shared on set. Indeed.
Sharon Stone & Billy Baldwin 
Although Sharon STone and Billy Baldwin did some steamy scenes on the 1993 drama "Sliver", they didn't have any form of chemistry in real life. In fact, Stone allegedly hated Balwin so much that she "tortured" him in several ways including biting his tongue during one of their sex scenes.
Lea Michele & Naya Rivera
For Lea Michele and Naya Rivera, their relationship on the set of the musical series "Glee" was anything but gleeful. The two clearly didn't get along and even had a "major altercation" while on set. According to rumours, Lea Michele wanted Naya Rivera kicked off the show. Eventually she had her wish as Naya Rivera was written off the show.
Robert Downey Jr. & Terrence Howard
In 2008, the relationship between the two actors turned sour after Howard accused Robert of "[taking] the money that was meant to go to [Howard] and [pushing] [him] out." However, Howard later decided to bury the hatchet after he was threatened with a lawsuit by Downey Jr.'s legal team.
Which of these co-stars surprised you the most? Let us know in the comment section below.