From wrestling to acting to acting to designing to singing to producing… there is hardly nothing Dwayne Johnson cannot do. He has made a name for himself and is currently one of Hollywood's most sought-after actors.
Check out these 10 facts about Dwayne Johnson!
1. Wrestling runs in Dwayne Johnson's family. Before he got into wrestling, his father and grandfather were both professional wrestlers. On top of that, his grandmother was a pioneer in the business. She was one of the first female wrestling promoters ever. Initially, Dwayne's father was against the idea of him becoming a wrestler. But he later gave him his blessings and even trained Dwayne himself.
2. Dwayne made his wrestling debut in 1996 using the stage name 'Rocky Maiva' which was a combination of his father's name (Rocky Johnson) and his grandfather's name (Peter Maivia). However, after returning from a knee injury in 1997, he got the opportunity to change his name to 'The Rock'.
3. In an interview with Esquire, Dwayne explained that his father trained him to be determined and have a will to succeed. Praising his dad, he said:  "My dad is the baddest of badasses – one of the most incredible human beings I know.
He had a tough upbringing – and I mean real tough. His own father died when he was 13 years old, and just a few months later his mum moved her new boyfriend in. At Christmas that year the boyfriend got drunk and started acting up, so my Dad—who was still only 13 at the time—gave him a warning. Unfortunately, he didn't listen, so, bang! my dad knocked him clean out. Long story short, the cops came and it resulted in him being homeless at just 13. So, yeah, he's not a man you mess with."
"…Oh, he was hard. I didn't get it at the time, but now I know it was out of love.He would whoop my ass in the gym – and if I got upset he would tell me to go home and cry in front of my mother. He turned me into a man, and I will be eternally grateful for that."
Here is a photo of his father
3. In 2016, he was named People magazine's Sexiest Man Alive. He told the magazine that he was an awkward teenager. According to him, he had acne and a "curly half-afro" as a teenager. In an Instagram post, he wrote about his physical appearance as a teenager:
#TBT By the time I was 16 yrs old, I had already enrolled in four high schools across the country due to being evicted and lil' trouble with the law.. McKinley HS (Honolulu, HI), Glencliff HS (Nashville, TN), McGavock HS (Nashville, TN), Freedom HS (Bethlehem, PA). I was also 6'4 225lbs, rockin' a dead caterpillar on my lip (aka the porn 'stache) and all the kids in every high school thought I was an undercover cop cause I looked like a mutated, yet handsome SOB of a man child. Plus in Nashville I was already hangin' out in honey tonk dive bars on Music Row and hustlin' cars from crackheads. Yup, one of the many reasons why I'm a grateful man for the life I have today and also grateful I straight up kicked puberty's ass early in life.
4. He holds the record as the first eight time WWE World Heavyweight Champion. He also has the Guiness World Record for being the highest paid actor in a debut movie, earning $5.5 million in his first role in the 2001 movie, The Mummy Returns.
READ ALSO: 21 Dwayne Johnson (The Rock) Quotes That Will Motivate You To Grind Hard
5. Dwayne once wanted to join the FBI. He studied Criminology and Physiology and wanted to work for either the FBI or CIA. It wasn't until a professor told him he'd likely need a law degree too that he decided to abandon the idea.
6. He has a large tattoo full of meaning. He got the tattoo in 2003 and it took 60 hours to complete. The tattoo tells tells the story of his ancestors and his own life.
7. Dwayne's first acting role outside the ring was playing his real-life father, Rocky Johnson. The performance was in an episode of "That '70s Show." The episode was titled "That Wrestling Show".
8. He is scared of spiders. In 2007, he admitted it on "The Ellen DeGeneres Show" and confronted his fear by handling a Tarantula. Some years later, he told Ellen that doing that helped him overcome his fear of spiders.
9. If you're a true wrestling fan, then you must have come across the word "smackdown" a couple of times. Well, it turns out that Dwayne is actually the one who made the word popular. When he was a full-time wrestler with WWE, he was fond of telling his opponents that he was going to "lay the smackdown" on them. It didn't take long for the word to get so popular that it made it made Merriam-Webster's Collegiate Dictionary in 2007.
10. Despite starring in Hollywood blockbusters such as "Moana" and the The Fast and the Furious franchise, Dwayne's most popular movie so far is the 2017 "Jumanji: Welcome to the Jungle". The movie is his highest grossing movie at the American box office. No wonder there is a sequel coming out soon!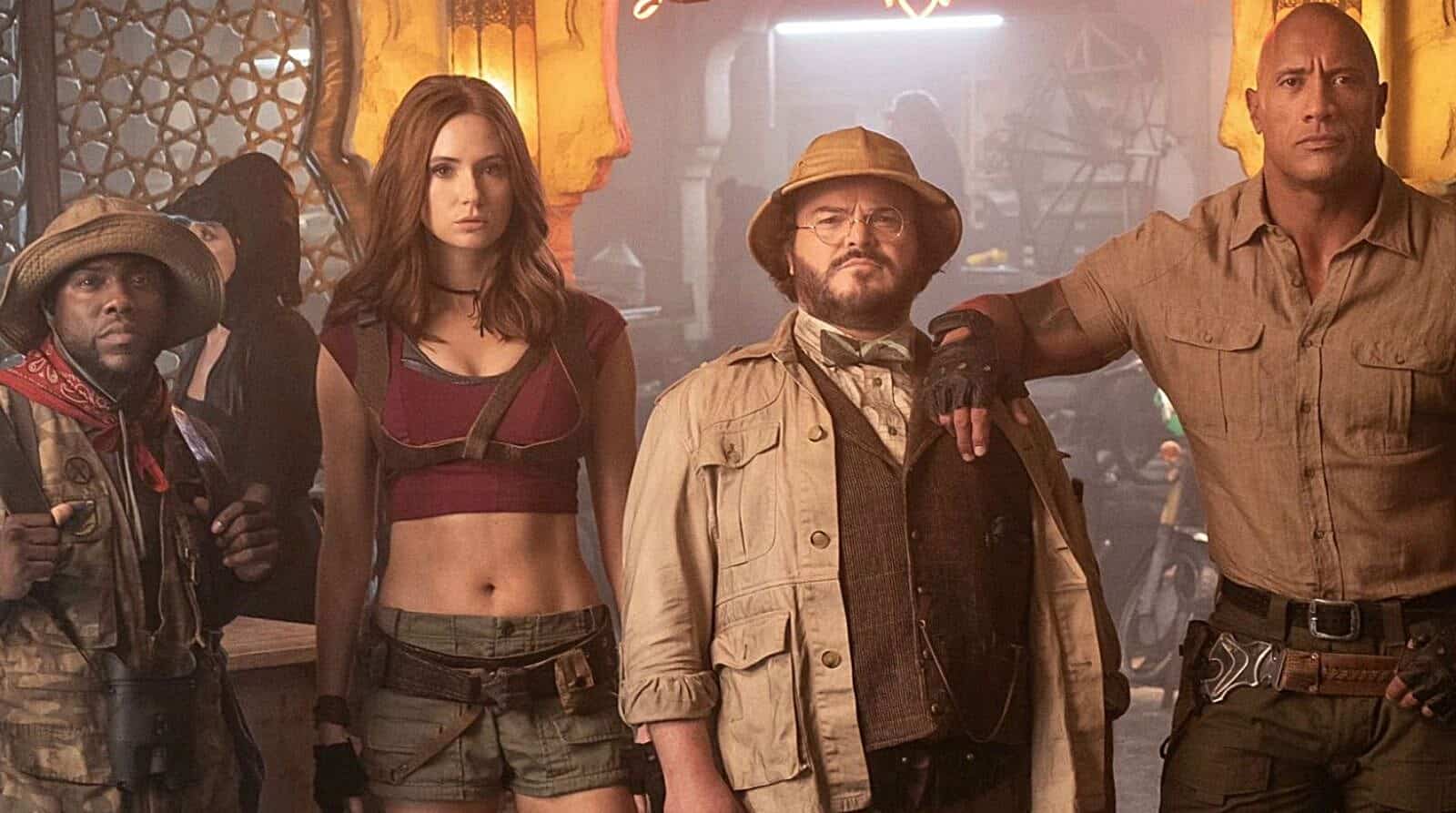 Did you like these facts about Dwayne "The Rock " Johnson? Tell us in the comment section below.