Nigerian parents are incredible, especially our mothers. There is this thing that comes with growing up in Nigeria that makes the experience unbeatable.
If not for anything, just because of the epic things our mothers say sometimes. And it's nationwide too. I don't know how they do it; maybe they have a Nigerian Mothers Association where they decide on what they'd generally say in certain situations. Who knows?
What I'm sure of is that anybody who grew up in Nigeria, under a Nigerian mother must have heard majority of these sayings lots of times. Anyways let's go straight into it. Check out my top 10 hilarious things Nigerian mothers say- I put it in scenarios:
Child: Mummy, here's the bag. Where should I put it?
Mom: Put it on my head.
Me: 
Mum: Tega! Tega!! Oghenetega!!!
Me: Ma?
Mum: How many times did I call you?
Me:
Child: Mum, I'm leaving for the University.
Mum: As you are going, always remember the son of who you are.
Child:
Me: *crying*(Mum flogging me after breaking a rule)
Nigerian Mum: Oya close your mouth! If I hear 'peem'
Me: *keeps quiet and tries to protect myself from the cane*
Nigerian Mum: So you are now a big boy? You want to beat me abi? Oya carry the cane and beat me.
Me: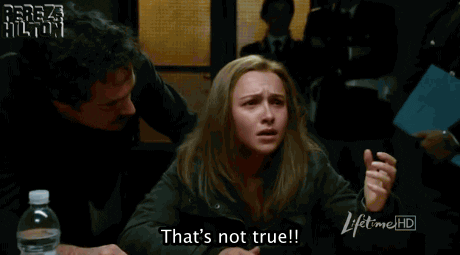 Child: Mum, I'm going to visit a friend.
Nigerian Mum: So your friend cannot come and visit you abi? 
Child: (apologizing after doing wrong) Mummy, I'm sorry.
Nigerian Mum: Sorry for yourself.
Me: Mum, I took 3rd position in class
Nigerian Mum: the people that took 1st and 2nd, do they have two heads?
Me: 
Child: Mum, I'm hungry
Nigerian Mum: Come and eat me.
Child: Mum, I'm feeling stomach ache.
Nigerian Mum: How won't you feel stomach ache when you are always pressing your phone?
Child: 
Me: (after eating food) Mummy, I want more
Nigerian Mum: Go and drink water!
Me:
Don't get me wrong, these things our mothers said totally made our growing up fun. In fact, if you weren't told at least 5 of these sayings while growing up, problem dey oh.
Anyways, those are my top 10 hilarious things Nigerian mothers say. Feel free to add to the list in the comments section. Cheers!
DON'T FORGET TO SUBSCRIBE WITH YOUR EMAIL BELOW AND GET MORE OF THIS EVERYDAY