Whether you are an IJGB, Returnee or Visitor there are amazing ways in which you can enjoy Lagos and all she has to offer. This post will tell you for free 10 ways to score on the Enjoyment in Naija list.
Are you ready?
READ ALSO: Extremely Important Tips for Generation X in Lagos
Nike Art Gallery: See eh if you do not visit an Art Gallery when you come to Naija, just know that you have missed out. One gallery that is sure to impress you is Nike AArt Gallery in Lekki which opens every day. You should check out the art gallery and textile museum that features over 7,000 pieces and a host of impressive collections of African artworks along four floors.
Keke Experience: If you enter Naija and don't at least get a keke to tour the city small, wetin you gain?  The places these tuk-tuks can get you to and squeeze you out for especially when you are hit with Lagos' signature traffic is numerous. So hop into one just for the fun of it and because you can.
Terra Kulture: Terra Kulture is a place in Lagos where you can get in touch with the vibrancy of Nigerian culture and eat Nigerian dishes. At Terra Kulture you can enjoy theatre performances, stage plays, music, cinema and other cultural events produced in Nigeria.
Buka Joints: It is good to go to restaurants and bless yourself with fine dining but you should also make sure you visit at least one buka to experience some Nigerian dishes like Amala, Pounded Yam and the soups that accompany such delicacies. You can't visit Nigeria without eating at a buka, or Mama Put which is found in every corner.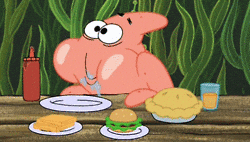 Street Food: I know you are trying to be conscious regarding what you eat so as to avoid stories that touch your stomach and all that surrounds it but your journey cannot be complete without having a taste of street food. Even though this can be a risky thing to do, as street food typically do not have the highest safety standards, there are always places where you can have the experience without regretting it the day after.
Lekki Conservation Centre: This site is known for its commitment to both conservation and ecotourism and proudly serves as a resource centre to educate the public on the topic of conservation. The LCC is good news for travellers because it has flexible hours every day from 8:30 a.m. to 5:00 p.m., and this includes weekends and public holidays.
Beach: You need to visit the beach at least once when you get to Lagos whether its a Public or Private one. Your options are numerous and you can be rest assured that you'll have a good time even if the aim is just to sightsee.
Religious Practices: Whatever religion you subscribe to, Lagos has got you covered. All you need to do is google.
DON'T FORGET TO SUBSCRIBE WITH YOUR EMAIL BELOW AND GET MORE OF THIS EVERYDAY