Apparently, for some people, that figure can go into millions showing how far they can go to attain true luxury.
Today we are going to show you 5 expensive phones in the world today
The iPhone Princess Plus
what's special about this iPhone you ask? Well, this beauty got its name from the 138 princess cut diamonds that is used on the phones surface and 180 on the body. The diamonds used on this phone are of 17.75 carats, all of best quality. The rim of the phone is made of white gold.
With that said, I'm guessing you want to know cost of this beauty. Don't worry, you don't have to sell your soul for it (hopefully). The iPhone Princess Plus cost about $177,000 USD, which is about N63,720,000 Naira.
The BlackDiamond VIPN Smartphone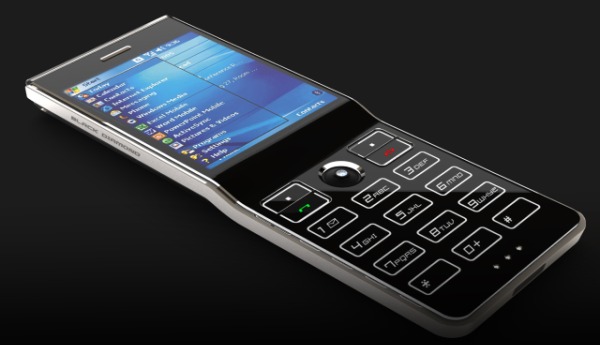 If you think that iPhone was something, you are in for a surprise. The BlackDiamond VIPN Smartphone, made in Singapore and Malaysia, is the first phone to use LED technology. Not surprising enough? the phone has two diamonds within it. One is used on the body for decoration, while the other one is used in the navigation button of the phone.
The phone has a Windows OS and runs on a 400MHz processor while maintaining 166 Grams in weight. The BlackDiamond VIPN goes for $300,000 USD, which is about N108.000.000 Naira.
The Gresso Luxor Las Vegas Jackpot
Who doesn't know Gresso? Experts in the market for designing and creating costly phone. So, what makes this particular one special?
This phone is very rare as only three were made using a rare African Blackwood that is over 200years old. Another reason is because of the 45.5 carats of black diamonds used to create this phone. The keypads of this phone are entirely hand polished sapphire crystal. The frame of this phone is made out of Gold and is about 180 Grams of beauty. This bad boy goes for about $1,000,000 USD, which is about N360,000 Naira,
The Supreme Goldstriker iPhone 3G 32GB
By now you shouldn't be surprised seeing another Apple product on this list. A lot of reviews have tagged the company as overpriced, and this baby isn't going to bring you anything less.
Designed by Stuart Hughes and crafted with 22 carats of solid gold. The bezel in the front is generously embedded with 136 diamonds, "is that to much?", the Apple logo at the rear of the phone is layered with a stunning 53 diamonds, "isn't that enough?", well it isn't as the navigation button has a rare 7.1 carat diamond placed in it.
If you're wondering if you have enough saved up for this, it cost a dashing $3,200,000 USD, which is about N1,152,000,000 Naira.
The Black Diamond iPhone 5
I know, I know, another iPhone on our list. Well this is not only the most expensive iPhone in the market but also the most expensive phone in the world.
With no special tech update, this iPhone is just like any other regular iPhone 5, but it was designed again be expert designer Stuart Hughes, so you know it's going to rain gold. It is layered in gold, various gem stones and a very rare and mega expensive black diamond. The screen is made of sapphire glass; the logo is embedded with 53 clear diamonds and has a 25 carat gold rims.
It has a price tag of $15,000,000 USD, which is about N5,400,000,000 Naira.
So, what do you think about these phones and their price tags? Share your comments below.
DON'T FORGET TO SUBSCRIBE WITH YOUR EMAIL BELOW AND GET MORE OF THIS EVERYDAY