When it comes to Spicy Food, Nigerians don't carry last. From Suya to Pepper soup, Almost every Nigerian food have this spicy taste in it. No wonder a Nigerian took the first position in a tasty food challenge in China. Spicy food is not just exciting. The heat is good for the heart, it increases metabolism, prevents cancer and lower blood pressure. Without a doubt, spicy food is a fundamental necessity to live. Yet, there comes a certain point in time when you cannot help but ask yourself; am I taking my relationship with spicy food too far? At what degree does my love for tasty food turn into an addiction? Whether you are recovering "spicy maniac" or you are unable to understand your infatuation, you must first start to recognize you are in dire need of an intervention. Below are six ways to know you love for spicy food as turn into an addiction:
You Spend hours thinking about the moment you will finally get to eat something spicy
You fantasize about the taste of tasty food, and the sensation of their peppery flavor. You can concentrate on your work because the excitement of going home to meet Mama Iyabo hot plate of pepper stew and rice fills your mind. You are continually craving the taste of pepper, and the joy you fell after the first bite.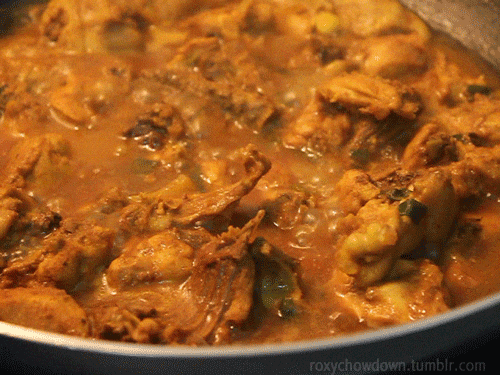 Once you spot the Suya, Akara or Yamarita stand, there is no turning back
Even a single thought of "yamarita" send you off the deep end. It begins to consume your mind, and you just can't say no to a 100N wrap–Which we all know turns into buying N1000 wrap, Sometimes even licking the Suya off the Newspaper. But you can't help yourself, even if it is your last cash, you don't think twice before rushing to the "Aboki" at the junction.
You Find yourself pinching from it when you are sent to buy it
Your morality is put to the test as you decide whether to take the ultimate risk of your friends noticing the N500 suya weighs like N200 or risk having to share with them especially if the money you contributed was the lowest. But they wouldn't know, you will just eat some and put the blame on the "aboki" wouldn't you?. You smile when you finally taste the hotness of spice You have to rejoice and celebrate in finally quenching your desire. You have waited all day for that small steak of "kilishi"; every piece deserves to be celebrated.
You know the dangers, but convince yourself drinking excess water will cool it down
Even though spicy food, as wonderful health benefits, there are still some consequences when you begin to take it too much. Tasty food can result to a Stomach ulcer, heartburn, or sometimes gives you a run to the toilet, You are aware of this, but still, you can stop adding too much pepper, seasonings, garlic and all sort of spices to your food.
Do you know any more traits of spicy food-lovers? Add them in the comment section below.
DON'T FORGET TO SUBSCRIBE WITH YOUR EMAIL BELOW AND GET MORE OF THIS EVERYDAY